Fibre is Coming NOW!
---
---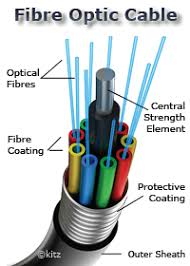 Ben Stone, Community Engagement Manager (West), Gigaclear writes:
UPDATE ON ULTRAFAST BROADBAND ROLL OUT IN TRESHAM
I am writing to update you that Gigaclear will soon be carrying out works to lay fibre cables into the ground to bring ultrafast broadband to Tresham as part of the Fastershire roll out in Gloucestershire. The work will be carried out by Gigaclear's contractor, Complete Utilities, between 23rd November-16th December and will require Tresham Road to be closed for this period. Complete Utilities will try to give access between 6pm-8am where this is possible. Please note, safety is paramount and our site team will operate vigilantly to ensure the public are safe during the course of the work. Access to vehicles during the closure will need to be risk assessed on site, if it is not safe to allow your vehicle to pass at any time, our team will alert you and will let you know as soon as it is safe to pass again. We appreciate, this won't always be convenient, but your safety is very important to us. The site team will endeavour to limit inconvenience as far as is practicable.
This work will mean that residents will soon be able to enjoy access to our ultrafast broadband network, offering speeds of up to 1000Mbps, and if you haven't already, you should register for updates on our website at www.gigaclear.com. We anticipate that you will be able to order a service from early Q1 2021.
During the build phase, Gigaclear's Project Delivery Lead will monitor the work on the ground on a regular basis and if any residents has any concerns that they would like to raise, they should email: networkbuildcare@gigaclear.com or phone 01865 591 137.
---
Editor:
My understanding is that the work will be broken into two phases: Water Tank to Corner Cottage and Corner Cottage to No.8 The Furlongs, though the sequence is not confirmed.  Ben is checking whether the road will be re-opened for weekends.
Please be aware you can look back through earlier posts of 'Fibre is Coming' to see what is involved – go to Have You Heard and click on the Category 'Roads and Utilities'.  Just to remind you, a POT will be put outside your property next to the highway whether you want the service or not, at no cost to you.
Landowners at either end of the village have been contacted to see if parking can be made available for residents to leave a car if they need to get to the A46 or Wotton should their normal access be blocked.
---